Reservoir Back on track
FRANKLINTON, the State Bond Commission approved &1.7 million dollars to continue the controversial Washington Parish Reservoir.
Thompson said, a small group of people aganist the project have been in contact with him and some have suggested the reservoir money be used for education. Thompson said, the money cannot be used for education ?? (WHY?)
Thompson said about 250,000 jobs were lost in Louisiana because of Hurricanes Katrina and Rita and described the reservoir project as one that will bring many permanent jobs to Washington Parish.
( What jobs Mr. Thompson, clerk at the bait stand?)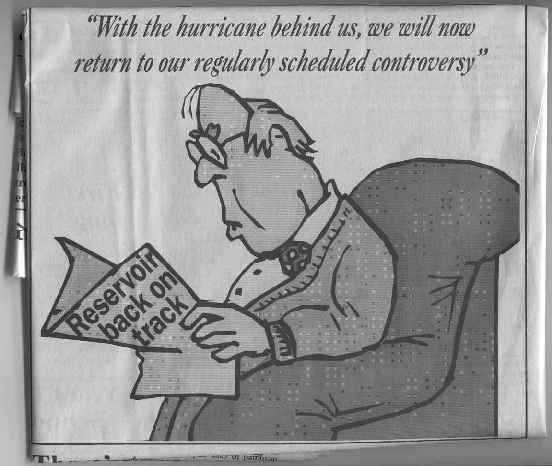 Reservoir Funding
Bogalusa Daily News Wednesday Nov 2, 2005